FACTORY CLEANING MELBOURNE
When it comes to industrial cleaning services in Melbourne, Combined Facilities Group stands apart.
This is simply because we are committed to providing the highest quality of warehouse cleaning services that can be found in the greater Melbourne area. Our attention to detail, and our immaculate cleaning has enabled us to become one of the best factory cleaning services and we are happy to bring the same level of detail to your premises. You can be assured that when it comes to factory cleaning in Melbourne, Combined Facilities Group will not only do the job with excellence, but will also do it in such a way that your factory will not need another clean for a very long time.
With over 15 years of experience, we have perfected the processes of providing a safe and efficient clean in a very short amount of time.
What We Do?
High Pressure Water Cleaning

– Many industrial pieces of equipment can be affected with debris or grime that is particularly difficult to remove with conventional cleaning methods. Such kind of dirt can easily be removed with our high pressure water hoses that can take care of difficult areas in a cinch. This is integral to providing comprehensive warehouse cleaning services.
Machinery And Equipment

– We can ensure that all machinery and equipment that is within the factory area is thoroughly cleaned and comprehensively buffed, to ensure that these machines work perfectly well. You can be assured that even the components of your machines will be cleaned with a level of care that will in no way compromise the operations of the of the equipment. This is an important part of factory cleaning in Melbourne that we take very seriously.
Tanks and Vessels

– We thoroughly assess the tanks and vessels in the factory premises to figure out the most efficient and best cleaning solution for the job. This enables us to clean your tanks and vessels in such a way that your daily activities are not slowed down or hindered in any way.
Ducts and Exhausts

– Since the exhausts of your industrial space are tasked with keeping the air clean, they are often the ideal spot for accumulating debris, dust and other kinds of dirt. At Combined Facilities Group, we can clean your ducts and exhausts comprehensively to ensure that they are completely free of grime.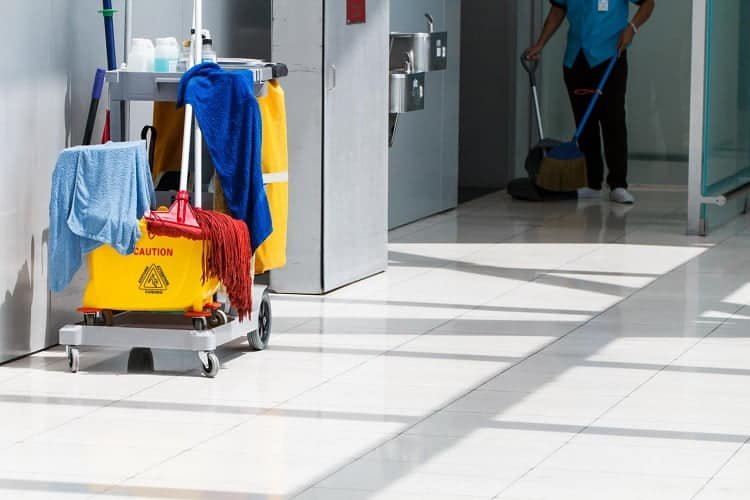 Waste Disposal

– Waste disposal in industries is significantly different from waste disposals in other cleaning jobs. There are a lot of toxic chemicals that need to be carefully handled, and Combined Facilities Group has trained their staff to handle such waste in an appropriate manner, while ensuring that the disposal is done in the safest way possible.
So, if you require factory cleaning services, then look no further than Combined Facilities Group. We can guarantee that our factory cleaning in Melbourne, will not only impress you, but will make you keep returning to us for our services. You can be assured that when it comes to top notch industrial cleaning services in Melbourne, Combined Facilities Group stands apart from the competition.